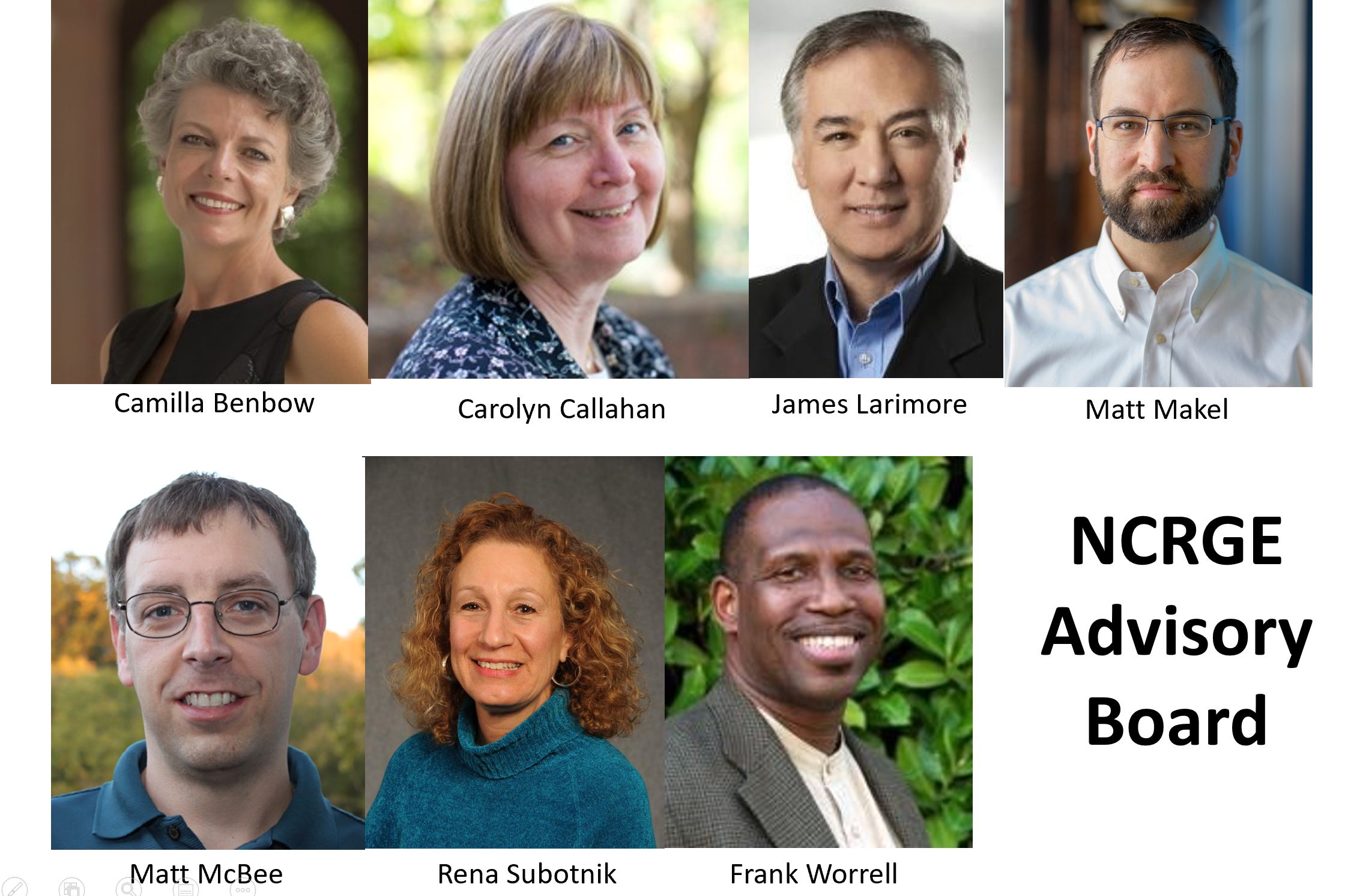 Dr. Camilla Benbow

, a member of the National Mathematics Advisory Panel who also served on the National Science Board, which oversees the National Science Foundation.

 

Dr. Carolyn Callahan

, a past president of NAGC and CEC-TAG and former PI for the two previously funded national gifted education research centers (NCR/GT and NCRGE). 

 

Dr. James Larimore

, chief officer of ACT Center for Equity in Learning and advisor for the Gates Millennium Scholars Program. 

 

Dr. Matt M

akel

,

 Director of Research and Development at Duke TIP with expertise in communicating research findings to practitioners

 

 

Dr. Matt McBee

,

machine learning engineer and former associate professor at East Tennessee State University

Dr. Rena Subotnik

, director of the Esther Katz Rosen Center for Gifted Education Policy at the American Psychological Association.

 

Dr. 

Frank C. Worrell

, a recognized distinguished scholar in gifted education and educational psychology.