The National Center for Research on Gifted Education is a collaborative effort of three universities.

University of Connecticut. The UConn site is located in the Neag Center for Gifted Education and Talent Development within the Neag School of Education. The Neag Center has been active in research, program development, and teacher preparation in gifted education for over 40 years and is known for its ability to reach practitioners. For example, the Center's annual Confratute (conference/institute) has served more than 25,000 educators since its founding in 1978. UConn has more than 100 research centers and institutes and is rated the top public university in New England. As other institutions are slowing the growth of their faculty, UConn has embarked on one of the nation's most ambitious faculty hiring plans. The Center and University provide faculty and staff with equipment; software; network server access; and library support. Gifted education is a high priority at UConn and is recognized in the University's new 5-year academic plan.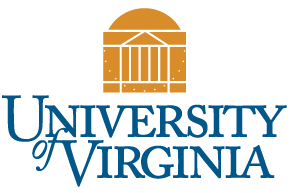 University of Virginia. UVA is rated the No. 2 best public university in the 2014 edition of the U.S. News and World Report rankings. The Special Education program area in which gifted education is housed is rated 4th in the nation. Classification as a Research University in the Carnegie Classification system signals a commitment to graduate education through the doctorate and a high priority on research. All UVA researchers have access to support provided through library/research resources; statistical, measurement, and design expertise; technology support; and financial oversight. The Curry School of Education houses several highly respected research centers, including the Center for the Advanced Study of Teaching and Learning, Ed Policy Works, and Youth-Nex; these centers house researchers with both extensive content expertise and methodological distinction who can be consulted for advice in project implementation and data analysis.